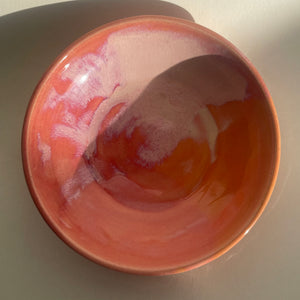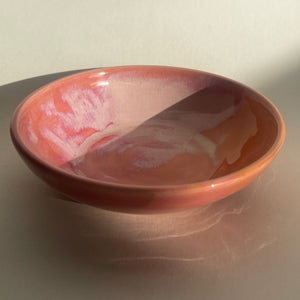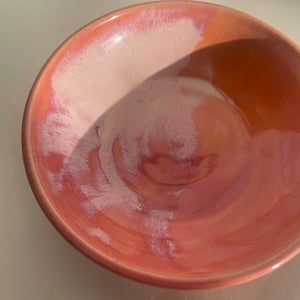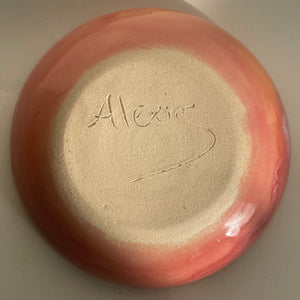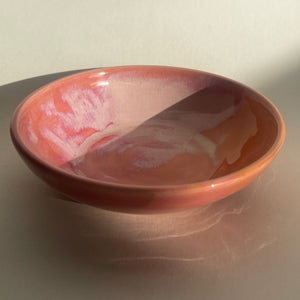 Small Pink Sunrise Bowl
Handmade Pink layered bowl .
Thrown and hand shaped, completely unique stoneware bowl. All Wander at Home ceramics are made in N16 by Alexis. All pieces are individual and due to the unpredictable nature of kilns and being handcrafted, pieces may have small inconsistencies or imperfections that only enhance the unique qualities of each piece. 

Dishwasher safe
14cm diameter x 3cm height (approximately)
 1 of 1