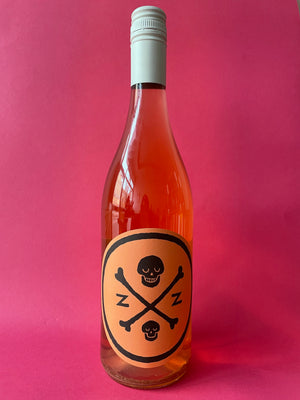 Dormilona Orenji 2021
Semilon - Sauvignon Blanc. Margaret River, W.A 
Just landed in the UK, the 2021 Dormilona house wines are just so straightforward and easy drinking. This orange is a blend of Semillon and Sauvignon Blanc, with 6 weeks of skin contact to give it that tannic and orange profile. Nice levels of crispness from well balanced acidity, a perfect introduction to skin contact whites. Fresh and skinsy as.
All certified organic fruit, hand harvested, fermented on skins for six weeks & pressed off to barrel for full malo. Simply racked, a touch of sulphur to ensure you have a great product with no bottle variation or oxidation & bottled.
All the way from Margaret River, W.A Dormilona are produced by a self confessed "lazy bones" winemaker, Josephine Perry. Referring to Jo's low intervention approach to wine making, rather than her work ethic, she is very similar to me in that she is a one woman show ( whilst being a young mum ) and she chooses to focus her energy on the quality of the fruit that she brings into the winery. Using only organically and biodynamic fruit from vineyards across the Margaret River & Swan Valley, Jo creates natural wines from hero varieties from region such as Chardonnay & Cab Sauv, that have flair and originality. These are Jo's babies, that's she handcrafts with so much love and care & you can really taste it in every glass. This is Wander's first foray into importing and Im  so extremely proud to be working with Jo and that we managed to find a way to get her wines to the other side of the world during a global pandemic!